Professor of Finance and Research Director - UQ Business School (Australia)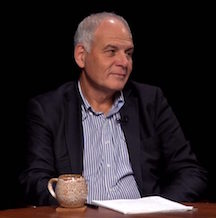 Robert Faff is Professor of Finance and Director of Research at the University of Queensland's Business School (Australia). He has an international reputation in empirical finance research: securing 14 ARC grants (funding over $4 million); more than 300 journal publications; career citations exceeding 10,900; and a H-index of 53 (Google Scholar). His particular passion is nurturing and developing the career trajectories of early career researchers. Robert has supervised more than 30 doctoral students to successful completion and examined 50 doctoral dissertations. Prof. Faff's research interests include asset pricing, risk modeling, managed fund performance, behavioural finance, corporate governance and market efficiency.
Peter Morgan
Senior Consulting Economist and Vice Chair - ADB Institute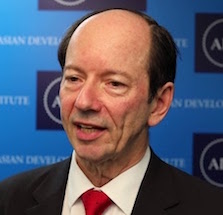 Peter J. Morgan joined ADBI in late 2008. Previously he served in Hong Kong, China as Chief Asia Economist for HSBC where he was responsible for macroeconomic analysis and forecasting for Asia. Before that, he was Chief Japan Economist for HSBC and held comparable positions at Merrill Lynch, Barclays de Zoete Wedd and Jardine Fleming. Prior to entering the financial industry, he worked as a consultant for Meta Systems Inc in Cambridge, MA in the United States specializing in energy and environmental areas, including energy policy issues in Asian countries, and at International Business Information KK in Tokyo specializing in financial sector consulting.
His research focuses are macroeconomic policy and financial sector regulation, reform, financial development, financial inclusion, fintech, financial literacy and financial education. His recent publications include Financial Inclusion, Regulation, Literacy and Education in Central Asia and South Caucasus and The Determinants and Impacts of Financial Literacy in Lao PDR. He earned his MA and PhD in economics from Yale University (USA).
Farhad Taghizadeh-Hesary
Associate Professor of Economics – Tokai University (Japan)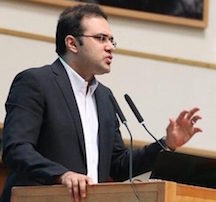 Farhad Taghizadeh-Hesary is an Associate Professor of Economics at Tokai University (Japan) and a Visiting Professor at Keio University (Japan). He completed his Master's degree in Energy Economics from Tehran University (Iran) in 2011 and subsequently obtained a PhD in Energy Economics from Keio University in 2015 with a scholarship from the Government of Japan (MEXT). He taught as an Assistant Professor at Keio following the completion of his PhD until March 2018, afterwards serving as an Assistant Professor at the Faculty of Political Science and Economics of Waseda University (Japan) during 2018-2020. He is a grantee of the Excellent Young Researcher (LEADER) status from the Ministry of Education, Culture, Sports, Science, and Technology (MEXT) of Japan with a 5 years' competitive research grant (2019-2024).
He has published on a wide range of topics, including energy economics, energy policy, green finance, small and medium-sized enterprises finance, monetary policy, and banking. Currently, he is serving as Associate Editor of Finance Research Letters (SSCI). He has guest-edited special issues for prestigious journals including Energy Policy, Energy Economics, Finance Research Letters, Singapore Economic Review, International Review of Economics and Finance, Economic Analysis and Policy, Journal of Economic Integration and Frontiers in Energy Research.
His research credits include authoring over 70 journal articles/book chapters and editing of six books: "Monetary Policy and the Oil Market" (With Naoyuki Yoshino) (Springer, 2016), "Japan's Lost Decade: Lessons for Asian Economies" (With Naoyuki Yoshino) (Springer, 2017), "Money and Modern Banking" (in Persian), "Handbook of Green Finance: Energy Security and Sustainable Development" (With Jeffery D. Sachs, Wing Thye Woo and Naoyuki Yoshino) (Springer, 2019), "Unlocking SME Finance in Asia" ADBI – OECD (With Naoyuki Yoshino) (Routledge, 2019), "Achieving Energy Security in Asia: Diversification, Integration, and Policy Implications" (World Scientific, 2019).